Leveraging extensive expertise in imaging instrumentation, fluorescent dye chemistry and assay development, PerkinElmers® PhenoVue™ reagents are designed to help you get the best from your cellular imaging applications.
It's the perfect time to buy PhenoVue™ reagents and PhenoPlates together:
10% off when you purchase microplates with two reagents.
15% off with three reagents
20% off with four reagents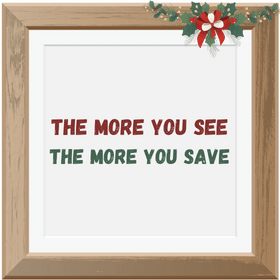 Contact us for your custom quote
Organelle & cell compartment stains
Cell Painting kits
Cell membrane/ endoplasmic reticulum/ golgi apparatus: PhenoVue Fluor – WGA and PhenoVue Fluor – Concanavalin A
Actin cytoskeleton: PhenoVue Fluor – Phalloidin
Lysosomes: PhenoVue Lysosomal Stains
Lipid droplets: PhenoVue Nile Red and PhenoVue 493 Lipid Stain
Nucleoli: PhenoVue 512 Nucleic Acid Stain
Nuclei: PhenoVue Hoechst 33342 Nuclear Stain, PhenoVue DAPI Nuclear Stain, PhenoVue DRAQ7™ Dead Cell Nuclear Stain, and PhenoVue DRAQ5™ Total Cell Nuclear Stain
Mitochondria: PhenoVue Mitochondrial Stains
In this process, cells are "painted" by labeling various cellular compartments with different fluorescent bioprobes to quantitatively profile multiple phenotypic parameters to better understand the effects of chemical compounds, drugs, genes, or other test articles.
Cell compartments and organelles are simultaneously tagged with six fluorescent probes, followed by acquisition and analysis of images. The six probes target specific cell compartments to determine protein expression or signaling pathways, identify organelles and their function, or identify whole-cell morphology.
Cell function reagents & kits
Complementary reagents
Visualise key cellular events including viability, apoptosis, mitochondrial membrane potential, as well as indicators for calcium, reactive oxygen species (ROS), or hypoxia.
PhenoVue™ ROS Total Oxidative Stress Indicators, encompassing ROS-490, ROS-570 and ROS-67.
PhenoVue™ Fluorescent Calcium Indicators, encompassing Fura-2 AM, Fluo-4 AM, Cal-520 AM, Cal-590 AM, Cal-520 AM Bright and Cal-590 AM Bright.
Reagents designed for use with the PhenoVue™ range including:
Convenient and stable ready to use solutions for cell fixation and cell permeabilisation;
Optimised and concentrated diluent buffers; nonionic surfactants improve dye AM esters water solubility;
PhenoVue Probenecid Ready To Use Solution is used to inhibit organic-anion transporters present in cellular membranes to improve intracellular retention of fluorescent dye indicators.
*TERMS AND CONDITIONS: Promotional discount is applied to list price. Offer expires 31 Dec 2022. Promotions are not retroactive and cannot be combined with other discount or offers, including discounted priced negotiated by contract or pricing schedule. Eligible locations include Australia. No cash or cash equivalent. No substitutions. Void if copied or transferred and where prohibited by law. Genesearch retains the right to modify or stop the promotion at any given time without notice.